Dr Anthony J. Mills (Robin)
Far from being a mere featherhead, Anthony Mills is a mainstream scientist operating at the centre of current environmental concerns. His work has three main components: primary academic research, environmental consulting, and entrepreneurship. He has authored more than 50 peer-reviewed scientific papers/book chapters in the fields of ecology and soil science. His research unites a diverse array of subjects, including termite ecology, soil crusting, vegetation structure, salinity, and trace elements. Anthony's on-going research is published through the Department of Soil Science at Stellenbosch University in South Africa. His environmental consulting is undertaken through his company C4 EcoSolutions which designs, facilitates, and implements public and private sector participation in the new field of 'climate change adaptation'. This includes investments in ecosystem restoration, carbon sequestration, financial services, agricultural insurance, information technology, agriculture, and watershed management. Anthony is a bird of a feather with the biologist, Francois Jacob, who noted: "Novelties come from previously unseen associations of old materials. To create is to recombine." As Robin, his light and curious mind achieves an avian mobility among the many fields of biological knowledge, making surprising connections and delighting in new perspectives.
Please find the Robin's research here.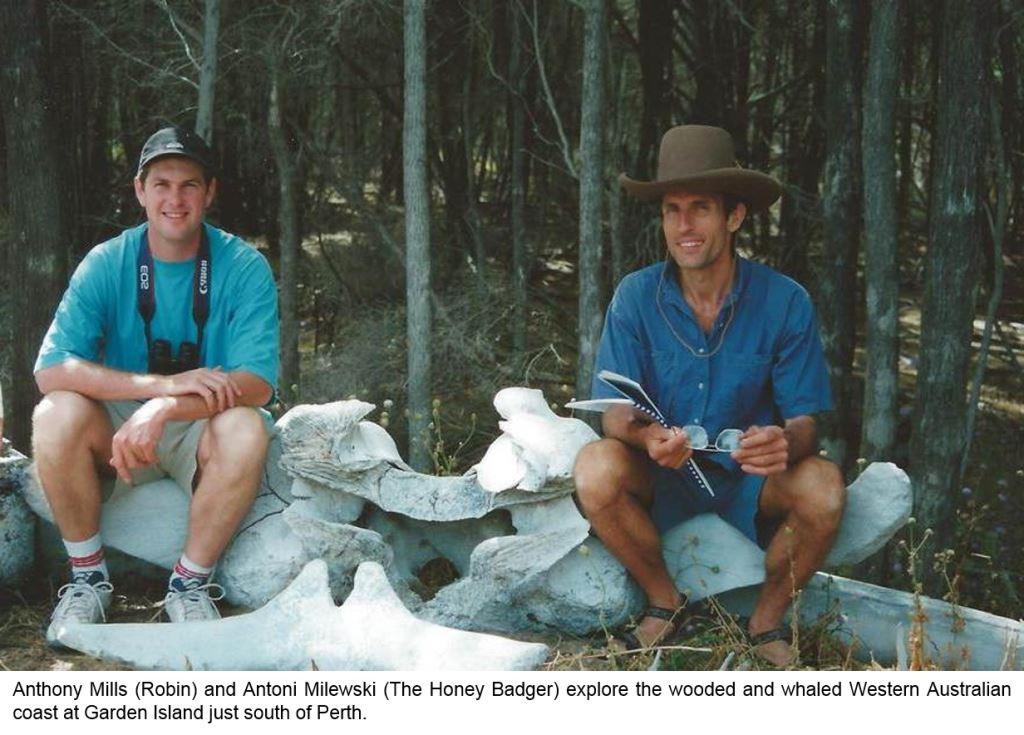 Dr Antoni V. Milewski (The Honey Badger)
Far from being an obtuse omnivore, Antoni Milewski is an ecological theorist who has managed to combine a doggedly interdisciplinary approach with the rigour of peer-review in particular fields of ecology. Antoni has performed primary and secondary research on several continents and across a broad spectrum of organisms from microbes to megaherbivores. His emphasis has been on intercontinental comparison and original synthesis and integration based on reviews of the literature. Antoni is the primary author of some 35 peer-reviewed scientific papers in the fields of zoology, botany, ecology, and soil science. His on-going research has been published over the last 13 years through the Percy FitzPatrick Institute at the University of Cape Town in South Africa. He has lectured at the School for Field Studies (based in Boston, Massachusetts) and the School for International Training (operating in Tanzania), and has served as a scientific educator for the Field Museum of Natural History in Chicago (Africa exhibit), the Frankfurt Zoological Society (visitor centre in Serengeti National Park), and Partridge Films/National Geographic (wildlife documentary 'Paradise of Thorns'). For the last fifteen years, Antoni has published semi-popular articles on various biological topics in magazines such as Australasian Science, Wingspan, Wildlife Australia, Veld and Flora, Swara, and African Wildlife. Like his pseudonym, Antoni loves to scratch beneath the surface, even if this undermines the normal comfort zone of the specialised scientist. As the Honey Badger, he is unafraid to challenge our pet fears of speculation and anthropocentrism, and our pet obsessions with genetics and statistics, in a bold search for the honey of a more fulfilling biology that mines the common ground of apparently separate fields of academia.
Please find the Badger's research here.